Welcome
Jim & Sandy Evans dba Sandy's Boutique
Hi, thanks for coming to my site. I have closed my business known as Sandy's Boutique, but I still have my Avon business (www.youravon.com/sevans6500) AND we still sell the CARPORTS that we had a the Boutique (www.allcarportsjsevans@itgo.com)
For more information on either please call (937-246-3555 or 937-243-0342) e-mail js-evans@hotmail.com and we will get back with you.
Thank you for looking at our site.
There are pictures of some of the Carports that we have sold on the site www.allcarportsjsevans.itgo.com.
Will also have pictures of others that we can sell coming soon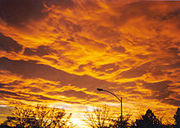 Notifying Visitors of Site Enhancements
Another idea for my home page's text is notifying visitors about the enhancements I put on my site. For example, I want visitors to sign my guestbook or fill out my survey Form E-mailer to answer questions about my site, my business, or my site's topic.
Need some extra help building your site? Here are some topics that may be helpful.